Intermittent vs. Indwelling vs. External Catheters
Catheters are used to manage urinary retention and incontinence by emptying the bladder. The exact type of catheter – intermittent vs. indwelling vs. external – will depend upon the underlying bladder condition, the goals of treatment, and gender appropriateness.
Complications such as recurring UTIs (urinary tract infections) and sepsis have been directly linked to the length of time a catheter is inserted. So when it comes to the different types of catheter applications, how do you know which is right for you?
Intermittent catheters are inserted into the bladder via the urethra. They have proven to be the most effective and practical means of emptying the bladder for patients over the last several decades.
Indwelling catheters, sometimes referred to as "Foleys," are closed drainage systems held in the bladder with a retention balloon. These catheters are used to relieve long-term urinary retention. The system includes soft, flexible tubes that have double lumens: one for urine drainage and the other for inflating/deflating the retention balloon. Another design benefit of the Cure Ultra catheter is the no-roll funnel. This allows you to place your catheter down on a flat sterile surface – such as an underpad (included in our Home Kits) – without it rolling off. The texture of the Cure Ultra funnel as well as the texture of the gripper sleeve works well even if you deal with dexterity issues in your hands.
External catheters are condom-like sheaths applied over the penis and connected to a drainage bag. They are primarily used by men who experience urinary incontinence. The most popular external catheters are disposable and need to be changed every 24-48 hours. They can be washed and reused, but are not as durable as other self-cathing solutions.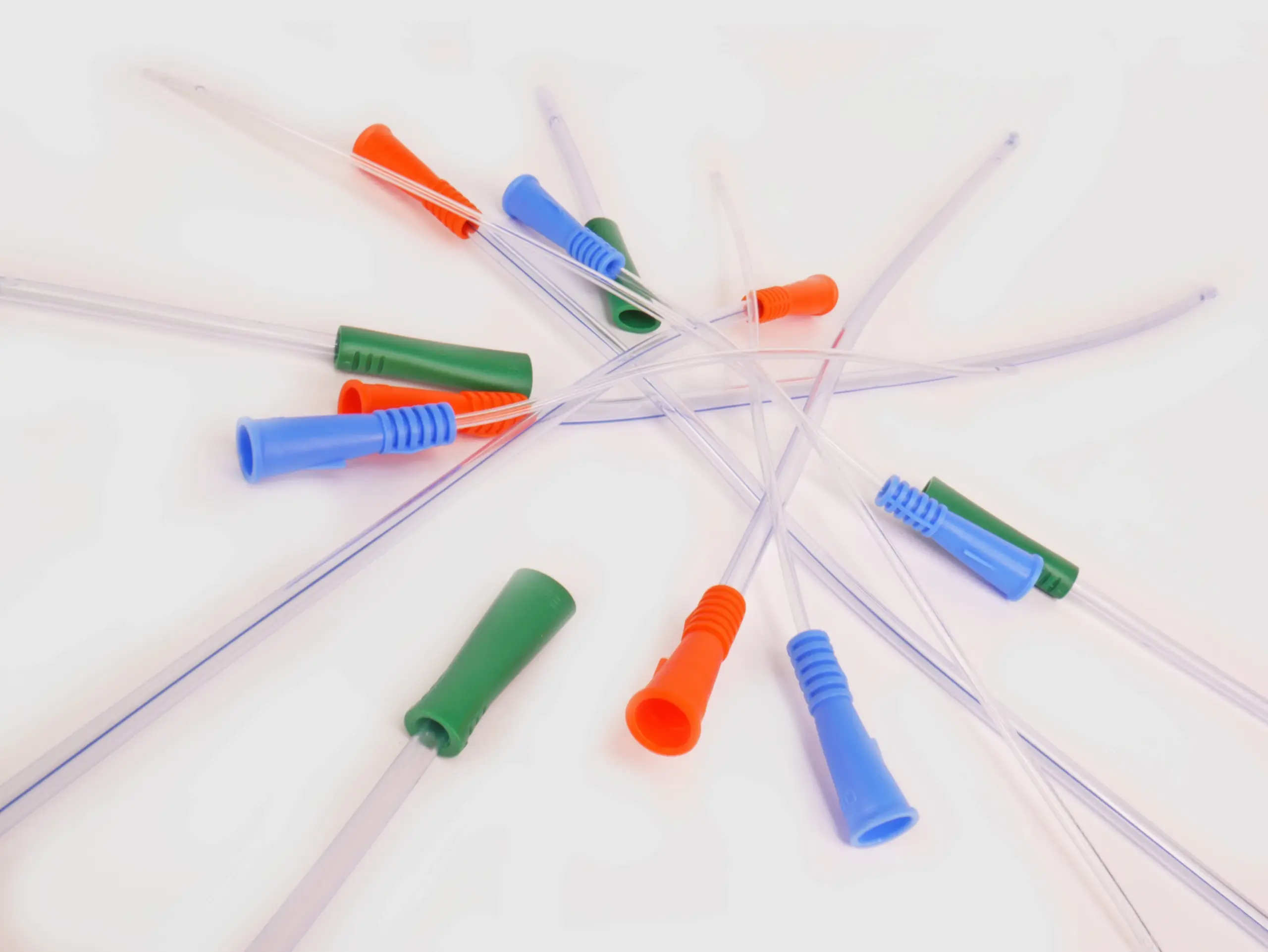 Don't settle for the same catheter you were prescribed day one. Pre-lubricated, hydrophilic, easy-hold grippers – experience the modern advancements in today's catheters for yourself! Start by ordering free samples through your Treatment Specialist. Together you can make the best decision and establish a delivery schedule!
With RA Fischer, you'll never wonder if your supplies will be on time, or whom you can reach out to for support.
"Get started by reviewing your insurance coverage and/or out-of-pocket options with a Treatment Specialist today!"
Jennifer Jacobellis - CEO
12 catheters in three different styles, curated to assist new patients in starting their journey.